Our farms are "Rainforest Certified" and "Florverde Sustainable Flower Certification".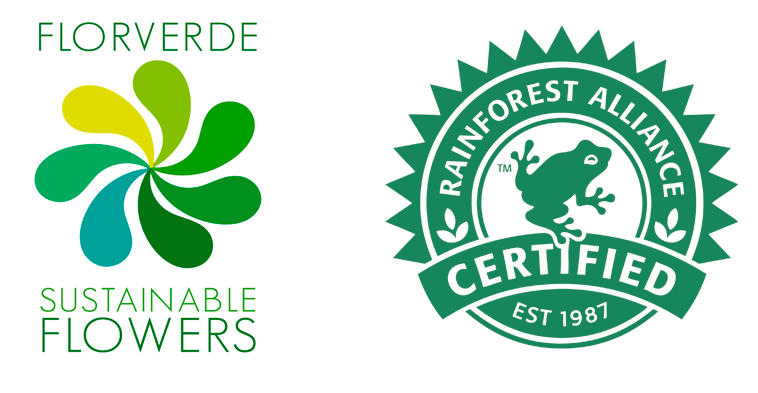 This ensures that the farms are required to follow more sustainable agricultural practices and meet environmental and social standards.    This is accomplished by offering decent wages for employees, giving back to their families through housing and educational programs, protecting our environment, forests, rivers and the soil.
This is also dependent upon working with business partners to ensure sustained and responsible economic growth in the program.